Secure Your Spot: Exclusive Free Testing with LymphoSign Kit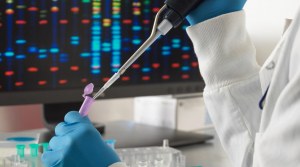 Free Testing with LymphoSign Kit

-Limited to 25 first Clients-
We are introducing the LymphoSign Kit – a new tool that can help you better understand cellular health in your research.
LymphoSign Kit: Illuminating Insights into Health
Delving into health complexities has been made incredibly accessible. The LymphoSign Kit offers precise measurement of the expression signature of more than 130 genes of interest. Based on patented ligation-dependent PCR technology, the test provides practitioners with detailed and capital knowledge of the data collected. LymphoSign consists of an in vitro assay and bioinformatics analysis after NGS sequencing. It requires only a small amount of tumor RNA and is optimized for FFPE samples.
Your Invitation to Unveil: Limited-Time Free Testing Offer
We are exclusively inviting valued colleagues like you to get hands-on experience with the LymphoSign kit. For a limited time, we are offering a free test to explore your health patterns for free.
The procedure is simple: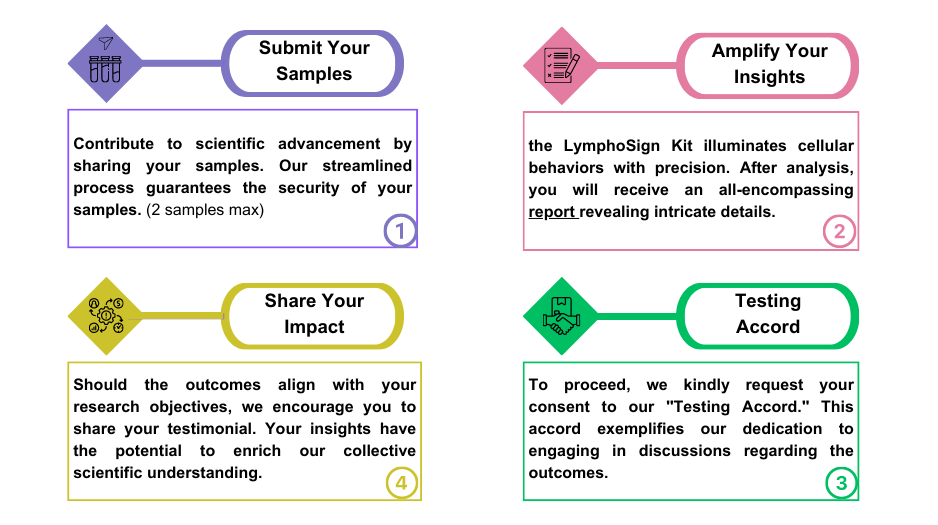 Save Your Place Today
This is your chance to elevate your research journey with LymphoSign Kit. Act promptly to secure your place among the first 25 recipients of this transformative opportunity.
To register your interest and secure your free test, you can fill in the participation form by clicking on Reserve my test.. Our dedicated team is at your disposal, ready to guide you through the process and answer any questions.