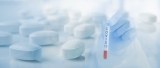 SARS-CoV-2 - Remdesivir - Therapeutic Candidates
Remdesivir or GS-5734 is an antiviral developed by the American laboratory Gilead Sciences. It is an adenosine-like nucleoside analogue. Remdesivir is what is called a prodrug, meaning that it must be metabolized to obtain an active form. The active form of remdesivir is GS-441524. The mode of action of remdesivir is to disrupt viral RNA polymerase and escape exoribonuclease, which slows down the production of viral RNA. Remdesivir was first used to treat Ebola and Marburg virus infections. It then showed antiviral activity against other RNA viruses such as MERS-CoV and SARS-CoV coronaviruses.
Recently the USA and Japan approved remdesivir for the treatment of SARS-CoV-2. This decision follows a study of more than a thousand Covid-19 patients. However, this study only showed a four-day shortened recovery time from 15 to 11 days in Covid-19 patients.
Cat#
Description
Size
Price Excl. VAT